Reaching the Roma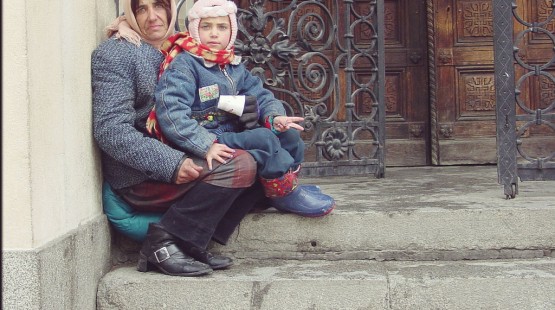 Monday 26 February 2018

04:36
The Roma make up 10 per cent of Bulgaria's population, making them one of the country's largest ethnic minorities. ECM missionaries Andrew & Kate Blackwell write about the gospel needs for this group.
Recently we attended a conference that was presented by a Roma pastor who has worked extensively with Roma communities in Bulgaria. He brought a deep understanding of Roma culture and experience gained from much trial and error regarding ministry approaches to Roma.
The Roma (often known as "Gypsies") are believed to have originated in northern India and Pakistan. From around 1000 A.D, through enslavement and conscription, they spread out across the modern-day Balkans under the Byzantine and Ottoman Empires.
There are an estimated 10–12 million Roma (Gypsy) people throughout Europe, mostly concentrated in Turkey, Romania, Bulgaria and other Central and Eastern European countries. Roma are the largest minority group in Europe and in Bulgaria represent around 10 per cent of the population.
The US State Department Trafficking in Persons (TIP) report highlights the overrepresentation of Roma as victims of Human Trafficking and their vulnerability to sexual exploitation, forced labour and child begging. There is a poverty of values within many Roma communities which is a key driver of these statistics and it goes hand in hand with material poverty.
There were several key insights presented at the conference regarding effective ministry within Roma communities which really stood out for us.
Firstly, Roma people generally do not learn through what they hear, but rather they learn from what they see. Much of the poverty of values within Roma communities come from learned behaviours; from watching parents, siblings, friends, neighbours and community leaders; behaviours repeated generation after generation.
Roma people feel more secure within their own community, and are very uncomfortable outside of it. Many Roma, like most of us, are seeking acceptance and approval, and outside of their communities they rarely get this. Racism against the Roma is alive and well.
The Roma presenters at the conference were adamant that ministry amongst Roma must not be based on material things. They gave many examples of how well-meaning attempts to help Roma physically had caused strife, and had in fact taken away from the gospel message.
Ministry to Roma will only be effective when it is based on real relationship, which happens over a long period of sustained interaction and when trust has been established. It is long term ministry, which must be focused on the whole community, in order for real change in values to occur.
However, there is much that cannot change without the intervention of the Holy
Spirit so please pray with us that God will transform this poverty of values with the richness of His gospel, and how we, as His people, can be used as His instruments in this process.