Caring for Mums in Need - MITSPA HOUSE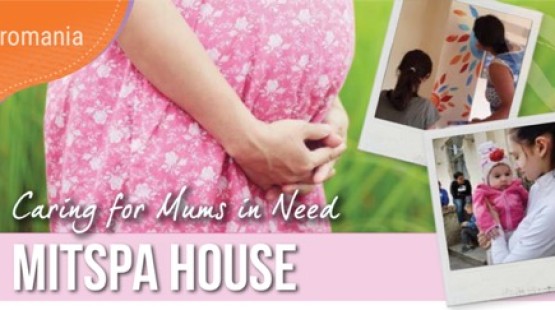 Thursday 25 July 2019

08:41
In 2017, 760 babies were abandoned in Romanian hospitals. Half of them were newborns. In fact, 35% of all children in state care in Romania are under the age of one. Unsurprisingly, one third of pregnancies are aborted.
Of those mothers who do give birth, ten percent are teenagers. It is the highest rate in Europe and three times the EU average. Young Romanian mothers encounter extreme pressure to abort their babies and often face abandonment and homelessness if they decide not to. They often come from low socioeconomic backgrounds and lack basic health and sex education, and most are in no position to care for a child. While there are government counselling services, these women can often be in danger and desperately need somewhere to live while they prepare for the birth of their baby.
Mitspa House, jointly sponsored by ECM and Missio Link International, is a maternal centre in Romania that offers support to mothers in need. Here young mothers can have a place they can call home for themselves and their babies.
Mitspa House offers them clean, comfortable conditions, with running water and electricity.
Kept safe, they're encouraged in their decision to keep their babies and equipped for the task ahead of them. They are educated on their pregnancy, health, diet, and childcare. They are equipped with practical life skills such financial management, career training and upskilling so they can gain employment and provide for their new family when they leave.
Most importantly they are taught about the God of the Bible who loves them and values them and their baby. The women who work there are all social work trained, and see a great opportunity to share the gospel in meaningful ways.
The name "Mitspa" comes from Genesis 31:49: "Therefore he named it Galeed and Mizpah, for he said 'The Lord watch between you and me, when we are out of one another's sight."
Their prayer is that the Lord may watch over these mothers and their babies when they leave Mitspa House and adjust back into society.
We would love you to consider prayerful partnership with Mitspa House. The centre, under the oversight of ECM missionary Alexia Coleman, requires ongoing financial support to care for mothers and babies. Please fill out the response form if you would like to give.