Prayer Fuel for Missionaries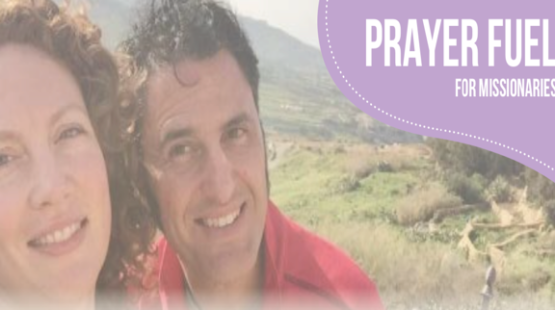 Tuesday 03 September 2019

02:27
Thank you for praying for Malta! We're humbled as we witness the living God at work transforming lives in this place. Lives we meet at the corner shop, through common interest or mutual friends. God is busy in Malta.
Mark & Gina Borg, MALTA
Pray for new believers M, S and A, each in their first few months of faith. One of these ladies has such a hunger to meet and read the Bible. It is heartwarming! "How lovely is your dwelling place, LORD Almighty! My soul yearns, even faints, for the courts of the LORD; my heart and my flesh cry out for the living God." Psalm 84:1–2.
Pray for the health of the local believers and for the strengthening of Maltese leaders. Our church had recent leadership training sessions and we are assisting in building a well-functioning music team. Pray for the discipleship process to become a source of sweet and intimate fellowship with the Lord. As many face mental health issues, the consequences of marriage breakdowns and abuse, pray for the all sufficiency of Christ for the Church. Jesus's bride, the Church, needs courage in this hour.

Please also pray: for our language learning; for our kids building friendships in classes and activities; for those youth who have visited youth group to be saved. Pray for our music ministry as we discern how to best invest time and energy with like-minded leaders who are willing. Pray that Jesus builds churches in Malta that are outward focussed, devoted and multiplying.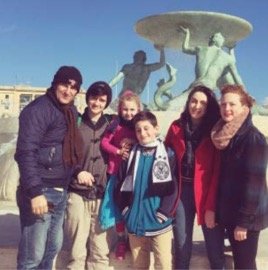 Thank God for the Borgs' transition to life and ministry in Malta.

Pray for new believers and others at the church who the Borgs are encouraging and discipling.

Pray for their music ministry in the local church and beyond.
Alex Kowalenko, Lisbon, Portugal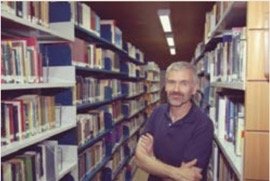 For many years, the church I attend has been planting a church in an outer suburb of Lisbon called Vialonga. Formerly they have been meeting in a local school on Sundays, but over the last year this space has been renovated. In March this space was inaugurated as a place for the church plant to meet.
This positive step gives the church visibility in the community and a public meeting space for activities to happen throughout the week.
It is significant on another level, in that it is the first church plant to reach this level in the denomination in the last 30 years. There has been a marked decrease in the number of churches being planted in Portugal over the last 30 years, and a reticence to plant more churches, struggling with the few numbers that they have. This lack of church planting somewhat shows a lack of vision of the church in Portugal, and a lack of confidence in the gospel.
Yet it is not the total story of what is going on in Portugal. Recently I had the opportunity to have lunch with some of the graduates of the Portuguese Bible Institute (PBI) and hear their plans for revitalising churches and planting new churches in the north of Portugal.
The work of PBI is in training leaders, and instilling them with confidence in the gospel of Jesus Christ. All this so that they might have courage to bring this good news to the people of Portugal and build communities of believers.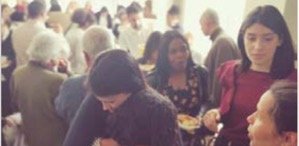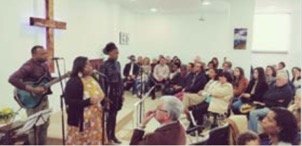 Praise God for the wonderful provision of a • meeting place for the Vialonga church plant.

Pray for newly-trained leaders to be empowered by God as they seek to see new churches planted in the north of Portugal.

Pray for Alex to be clear and effective in his teaching of current and future students at PBI, that the good news of Jesus might spread further in Portugal.
Simon and Danielle Ball, Ireland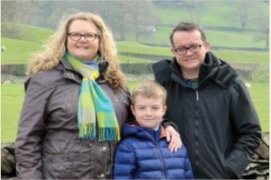 Over the last year, we have been praying about our future. In discussion with our mission leadership, we think God is gently leading us to finish up here in Waterford. We plan to return to Australia this August.
The main issue that has led to this decision is our health. Danielle's Rheumatoid Arthritis is being reasonably controlled by her medication, but her Chronic Fatigue is getting worse. We have pursued so many paths, but as yet we have not seen any improvement. Simon has also been experiencing some health issues. We sense that we need to return to Australia to heal properly and have access to different avenues of medical care.
During a six month period of medical leave and Home Assignment, based in Emu Plains near to Dani's family, we will be praying about our future and exploring possibilities for church and/or missions work in Australia.
As you can appreciate, we are finding this very challenging, saying goodbye to the people, country and ministry we have been living with for almost 10 years. The spiritual needs here in Ireland are still as great as ever, and our heart is still to see more people in Ireland come to know Jesus.
However, we trust God's good plan in
the midst of this uncertainty. We are also praying that God will raise up other workers for the harvest (we harbour no illusions about being 'indispensable'!)
Pray for Simon, Danielle and Darcy as they say goodbyes in Ireland and then settle back into Australia.

Pray for healing of their medical issues and for the Lord's good timing and provision of future ministry work for them.

Pray for the Lord to raise up other gospel workers for Ireland.