ECM National Conference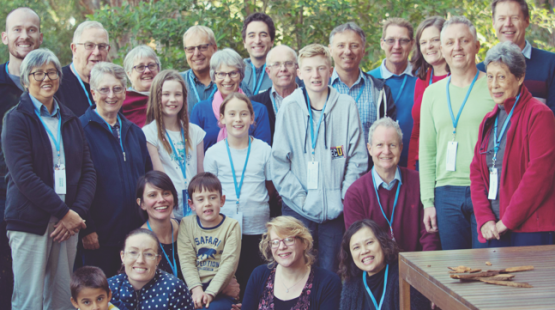 Tuesday 03 September 2019

03:09
At the recent ECM National Conference, the International Director of ECM International, Chris Wigram, spoke to us from some of the Minor Prophets. Here are some reflections from one of his talks on the book of Jonah.
"When you look at the book of Jonah, you see a lot about God!"
God's message to the Ninevites, through Jonah, was a message of coming judgement but also the possibility that God would bring salvation. "Forty more days and Ninevah will be overthrown". The overturning could be destruction, but it could also be a 'turning around', a change, a transformation.
"In God's heart for the nations, he gives both warning and time for response."
While the book of Jonah reveals God's great grace
for the people of Ninevah. It also reveals Jonah's selfishness about that same grace. In 2 Kings 14:23-25, The evil King Jeroboam is used by God to restore the nation of Israel, through Jonah's message. "Jonah is selective about grace. He's very willing to work for the nation of Israel being restored. But at the same time God is working for the nations of the world!"
The vine that God gives and takes away acts as a visual aid, asking 'What do you value? What does God value?'
"Despite Jonah's theological orthodoxy, his heart was revealed in the unguarded mercy of God. Likewise, when you go beyond our own culture, you'll be confronted by what you really think!"