IRELAND PRAYER + DINNER EVENING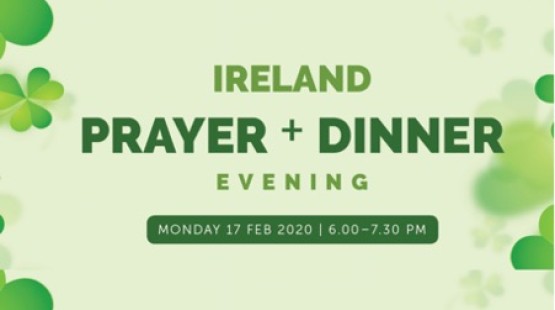 Join us for a free dinner and prayer for Ireland. Hear from those who have live and worked in Ireland.
On MONDAY 17 FEB 2020 held at ECM Centre, 15 Malvern Ave, CROYDON, at 6:00 - 7:30pm.
We'll also be praying for Karen Laird and her ministry in Waterford. Join us as we pray that missionary visa restrictions might be lifted, and for the Lord of the harvest to send more workers into the green fields of Ireland.
RSVP:

Text 'Yes' and how many people will be coming to 0414216774