RICHARD AND ALI (GERMANY) - PRAYER FUEL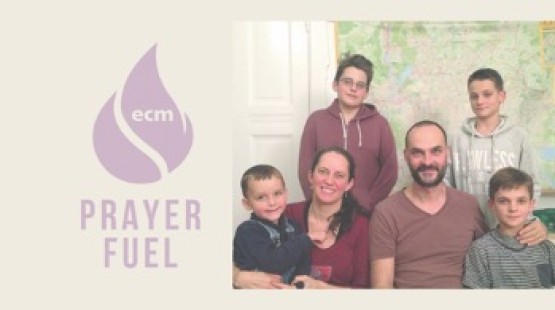 After a tumultuous few months of settling back to Berlin we now feel like it's a real time of rest, despite the increases in our workload...
It demonstrates how difficult it was when we had so much insecurity over the boys' schooling. Praise God that the boys are now all settled into school. Pray for the boys as they adjust to very long school days and are very often tired.
We are now a couple of months into leading 'Batik' church. Rich has worked really hard every week to preach in German, which requires a lot of preparation. But of course it is a tremendous blessing for him.
At 'Batik' church we are involved in training two young leaders in how to take bible studies, lead services and basically care for people. It's funny for us as we actually have very limited experience running a church ourselves and here we are training others, and in German! Pray for these two young leaders as they discern God's future plans for them.
Praise God for Andre, who recently turned up to 'Batik' and wanted to get baptised. Pray for this new believer to thrive and be established in the faith. Praise God too that Jonah, our second boy, wanted to get baptised too.
Praise God that Rich has made some great connections in the music scene, especially with a prominent musician who has been asking a lot about our church. Pray also for an older neighbour who has been visiting us more often, that we would have more significant conversations with him.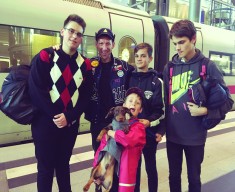 Photo: the Maegraith boys with Tim the intern
Give thanks to God for the boys' schooling. Pray that they will have energy to learn well. Give thanks for Jonah's recent commitment to baptism.

Pray for God's

wisdom for Rich in

his leadership and

preaching at 'Batik'

church and for good

fruit from the training

of other leaders.

Give thanks for

Andre's growing

faith. Pray for Rich's

musical friend,

and the Rich & Ali's

older neighbour to

keep seeking God

and come to faith

in Christ.