ANDREW AND Kate Blackwell (BULGARIA) - PRAYER FUEL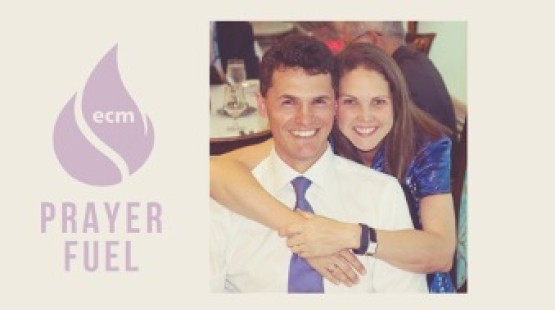 Bulgaria has been in the international news in recent months. Jock Palfreeman being released on parole but detained in the country despite being given an order to leave...
Then racism being displayed at the 2020 Soccer World Cup qualifier by Bulgarian fans against black English players. This is not how we would like to see this beautiful country come to the notice of the world but it does shine a light on some of the challenges here. Corruption is still evident despite European Union concerns and racism is prolific, especially towards the Roma (gypsy) people.
For generations, the Roma people have been told 'You are terrible. You are animals. You don't deserve to live. You are not worth anything.' In Bulgaria the Roma live on the fringes of society. Their neighbourhoods usually start on the edge of Bulgarian villages – exactly where the bitumen, power and sewer supplies stop. 62% of Bulgarian Roma have no access to an indoor toilet, bath or shower.
Bulgaria's deputy prime minister will shortly table a report which apparently defines Roma as 'asocial Gypsies' - a term used by the Nazis. The report calls for limits on the number of children some Roma women can have, the introduction of compulsory "labour education schools" for Roma children, and forced work programmes for sections of the community."1
We need your prayers for Bulgaria and for us in this situation.
("1. https://www.theguardian.com/world/2019/oct/20/bulgaria-sofia-racism-roma-everybody-hates-us-anti-gypsy-abuse)
Pray for the country of Bulgaria, that God would have mercy on the nation and that its people would learn to see and love one another as Christ does.

Pray that the report to limit the Roma's freedoms does not become law.

Pray for the Blackwells,, that God would mould them into His likeness so that they might be salt and light.