Pray for MALTA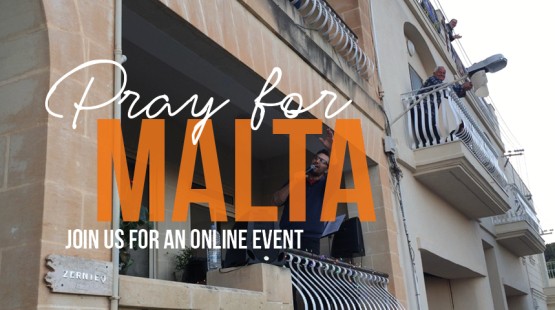 Join us for our online Pray for Malta Evening, Monday 11th May at 7:00PM (Australian Eastern Standard Time).
* Join us to pray for MALTA
* Hear from those who are living and working in Malta
* We will be praying for the Borg family and their ministry in Malta
The Borgs will be sharing about their ministry in Malta. And our missionaries in Malta would love to share some Maltese recipes with you so you can cook for your family at home!
Meeting ID: 976 2577 0997
Password: 067255
Malta's densely populated Islands are rich in cultural expressions of faith, with a calendar shaped by the rituals of the historic institution. However, many live without hope, alienated from a relationship with the living God through Jesus Christ. Relatively recent divisions of the Church from the state have meant many experienced the limitation of religious freedom. Especially the tiny percentage of the population who identify as Evangelical/Pentecostal. Church plants here are still in their first generation and ECM's involvement in the work here has just begun.


PRAYER POINTS
• Pray for the deeply religious majority in Malta to gain a living relationship with Christ.
• Pray for an effective witness to Libyan and Tunisian immigrants.
KEY OPPORTUNITIES
• We are looking for couples or singles who, like the Borgs (see opposite), wish to work alongside the local church for the purposes of evangelism, discipleship and church planting.