Pray for Austria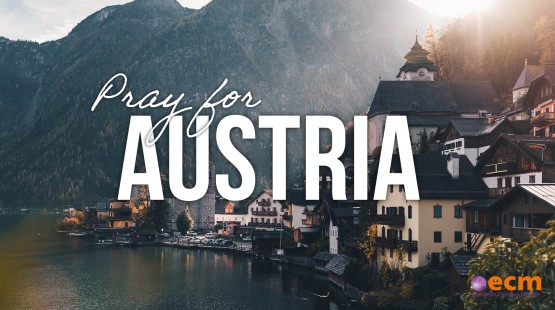 Join our Partners in Prayer team as we hear from and pray for the gospel work in Austria.
"The hills are alive with the sound of music ..." so sings the novice Austrian nun, with open-armed appreciation of the beauty of the surrounding majestic peaks and vistas of the Austrian Alps. A land-locked country, Austria is known for its lakes and mountains. Along with neighbouring Switzerland, it is the winter sports capital of Europe. Vienna, the capital city, is also the musical capital of Europe. Home of the Vienna Boys' Choir for 500 years, waltzes and operettas, more famous composers have lived in this city than in any other.
The greatest need in the Austrian evangelical church is for Austrian leadership. In recent years, mission agencies and local churches have begun to change their thinking and address this vital issue. Many young Austrians are now taking up the challenge to train for ministry, although they are still reliant on foreign funding or have to work part-time.
ECM's vision is to see second generation churches planted in Austria with significant Austrian leadership and autonomy.
Come and hear from ECM Missionaries the Pohns, the Haemmerles and Dorothea Troester who are currently serving in Austria and will join us online. Ross (our current Australian ECM mobiliser) and Shona McGaughran are in Australia studying with the plan to serve in Austria.
Register for this free event to receive the zoom details.