Pray for Austria 18 Oct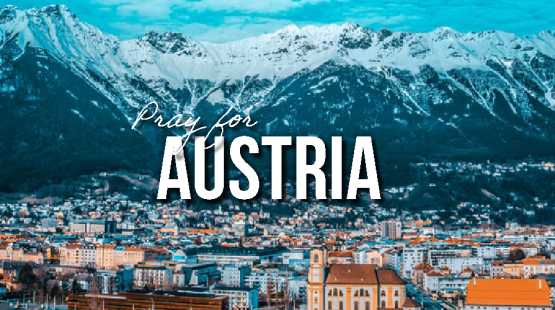 Join us along with our Partners in Prayer as we hear about and pray for the gospel needs in Austria.
Mission work
ECM is currently active in the southern province of Carinthia, and in the cities of Linz and Dornbirn. Our emphasis lies in equipping leaders in order to help churches become autonomous, helping churches to reach out into their community and in youth work.
In Linz one of our projects is an international church plant reaching out specifically to students, ex-pat workers and asylum seekers.
An Austrian is no longer automatically a Roman Catholic, that time has passed. More and more Austrians resign from their church membership and search for happiness in their newfound wealth, different forms of 'new spirituality' and occultism. Young people, especially, are seriously searching for fulfillment in their lives.

ECM longs for
ECM longs to see that the Gospel becomes relevant to them again. Through church planting, church development and youth work, the missionaries try to show the invaluable worth of a life with Christ.
We will be joined on the night by field workers Stephan and Claudia, Georg and Sandra, Benjamin and Dorothea and candidates to Austria, Ross and Shona.