Pray for Portugal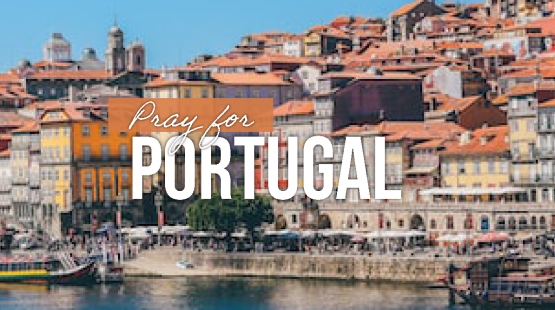 16 April 6PM AEST
Join us along with our Partners in Prayer as we hear about and pray for the gospel needs in Portugal.
Mission work
ECM is active in church planting, especially in Lisbon, in the rural area of Alentejo Province, to the east of Lisbon and in evangelism and discipleship in the student city of Coimbra. We are also hoping to pursue opportunities in the Algarve and in the north of the country. ECM also makes a vital contribution to theological education through the Portuguese Bible Institute, and the Baptist Seminary, which both equip Portuguese Christians for ministry and train future leaders.
ECM longs for...
Portugal like Spain, on paper, is still strongly Roman Catholic. But in real terms it is becoming more and more secular. Many have turned their back on the church and are looking in other directions for fulfilment and meaning. Opportunities do exist, and there is an interest in general in spirituality, and an openness to the message of the Gospel when it is presented in a culturally appropriate way.
We will be joined on the night by field workers Sam and Emily