You can use this form to order ECM resources. Please note that book prices are quoted in Australian dollars and include postage within Australia (Please contact us for an adjusted price, if you're ordering from overseas). Once we have verified that payment has been received, your order will be sent by mail and you will also receive confirmation by e-mail.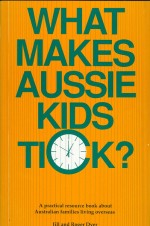 A common sense guide for families living overseas. The initial chapters are centred around the preparation needed before leaving Australia; when to leave and what to take, and how to deal with 'Culture Shock' on arrival in an overseas country. Cross-cultural experiences, options for education, family life and preparing to return to the home culture are among other topics explored. Australian children who have lived in another culture are generally known as 'fourth culture kids'. Why do they behave as they do on returning to Australia? How can parents, relatives, friends and educators help them as they return? Can the local church play a part in their adjustment? This book is intended to provide the answers you might be looking for.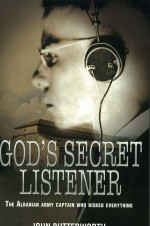 Enver Hoxha, Albania's dictator during the Communist era, proclaimed his country the world's first atheist state. Meanwhile Captain Berti Dosti, one of the elite team monitoring Albania's borders for American incursions, was leaving his country unguarded for 15 minutes a week as he tuned into Christian broadcasts from Trans World Radio. Had he been discovered he would probably have been shot. In God's Secret Listener, John Butterworth relays thrilling true stories of how God is working in Albania, basing his narrative around the army captain who first heard about Jesus on a radio broadcast. As enthralling as any spy thriller, the stories relate how Jesus came to be spoken about on the radio, how missionaries were called to Albania, and how Berti was converted and became pastor of a church.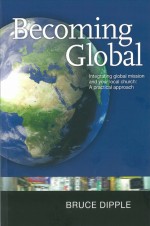 For more than more than 20 years, Bruce has worked with local churches in the expansion of their mission programmes. He has developed and taught a range of undergraduate and graduate Bible College courses on mission matters. Becoming Global, the product of his consulting and teaching, is intended for church leaders and mission supporters in local churches of all denominations. Building on a biblical theology of mission, this book provides local churches with biblically informed, practical steps for extending their global ministry in ways appropriate to the size and structure of their particular church.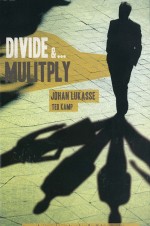 The church of Jesus Christ is a living organism in which people who want to follow Jesus can develop. We are intended to distribute what we have received from God, so that others receive and can distribute in turn. This is how the Kingdom of God grows. This principle is developed in this book. Distribute and multiply, quite simply, but experience teaches that this is easier said than done. Johan Lukasse and Teo Kamp have detailed their experience of many years in missions and church planting and described a 5-step process that is being used in diverse places in post-modern Europe. In particular, 'Divide ... and Multiply' is a practical book with many examples of situations and developments in different places in Europe. Its purpose is to encourage you and to stimulate you to try out the things you already know in your own church or assembly. You will be amazed at what will then happen, through the blessing of the Lord.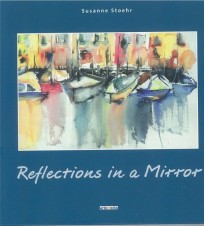 Reflections in a Mirror presents Susanne Stoehr's scriptural and spiritual contemplations through visual art and poetry. After facing serious illness and a life crisis in 2003, Susanne intensely meditated on God's Word and resultantly discovered a new charge of creativity. Since then she's sought to nurture, develop and discover inspiration to further this creative expression. For this particular volume she hoped that "the discerning viewer and reader ... discover as in a mirror the traces of the eternal." A great coffee table piece or gift idea, Reflections in a Mirror beautifully reveals the character, truth and love of God through art.
Alternatively, you may pay via. Cheque or else use Direct Deposit
(Please remember to complete the form below, regardless of which method you choose).
Many thanks for your involvement in ECM's mission. ECM applies strict rules to protect the privacy of people like you who are in contact with us and have shared their contact details with us via forms or otherwise. To this end, we have drawn up a Privacy Statement in accordance with the new European GDPR regulations.
ECM will record your details in order to fulfill your request to us
ECM will not provide your information to third parties without your explicit prior consent, unless we are obliged to do so for legal reasons or a court decision.
ECM may use the data you provide to inform you about the progress of its mission in Europe, but not without your agreement.
Click here for the complete ECM Privacy Statement