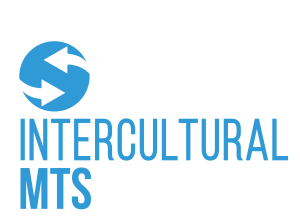 Intercultural MTS (IMTS) is a new training program launched by ECM in partnership with MTS (Ministry Training Apprenticeship).
"It has always been my ambition
to preach the gospel
where Christ is not yet known…"
Romans 15:20
WHAT IS INTERCULTURAL MTS?
IMTS is a 3 year full-time cross-cultural ministry apprenticeship designed to give people theological and practical training in gospel ministry amongst people of other cultures. The apprentice will spend the first two years alongside an experienced cross-cultural ministry worker learning how to do cross cultural ministry on home shores. In the third year they will head overseas for intense on the job training alongside a full-time experienced missionary. Whilst immersed in a new culture, apprentices will get a taste for what cross-cultural ministry is really like, and whether it is a good fit for them personally.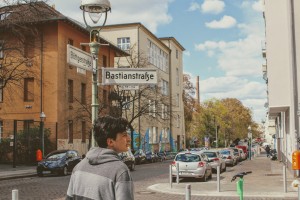 WHO IS INTERCULTURAL MTS FOR?
An IMTS apprenticeship is for those who share Paul's ambition "to preach the gospel where Christ is not yet known," (Rom 15:20) amongst those with least access to the gospel. IMTS is designed for those who are "pre-bible college" - (the same as standard MTS) - to help them to discern whether cross-cultural ministry is for them. InterCultural MTS builds on the solid foundation of standard MTS Training, but adds the extra component of training with a specific emphasis on cross-cultural, overseas ministry.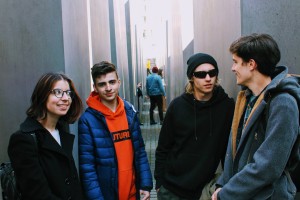 WHY IS INTERCULTURAL MTS NEEDED?
There's a great need for people of all cultures to hear the gospel. Paul's desire to preach to the unreached is echoed today so that "Those who were not told about him will see, and those who have not heard will understand" Romans 15:21. Today, 42.5% of the world's population (3.25 billion) are considered unreached.1 In addition, only 3.3% of gospel workers are being sent to share Jesus with these unreached people.2 Europe is fast becoming the centre of the new 'unreached' with less than three out of every one hundred Europeans expressing a personal faith in the Lord Jesus. The goal of the iMTS program is to raise up more people for effective cross-cultural ministry to reach the unreached in Europe.
We at ECM believe that to raise up cross-cultural ministry workers, apprentices need to have specific training and exposure to cross-cultural ministry from the very beginning. There are many obstacles that hinder us from connecting people of a different culture to Jesus. Navigating a path through these obstacles requires particular grounding, which is what the IMTS program aims to provide.
GET IN TOUCH
Simon Ball
InterCultural MTS Training and Development Coordinator
European Christian Mission
m: 0491604519