God Will Not Be Silenced - A Book Review by Sharon Hall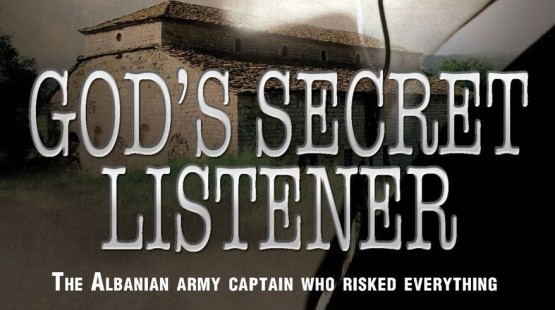 Friday 02 February 2018

10:09
Former ECM missionary, Sharon Hall, gives a review of 'God's Secret Listener' by John Butterworth, Monarch Books, 2010.
I did not expect to find this book both engaging and immediately relevant.
The story starts by describing the atheistic, communist society in which Berti Dosti, now an ECM missionary and pastor, spent his childhood and served in the national army. When this book was published in 2010, I remember thinking it would be an interesting story of a far off, foreign reality. Reading it nearly eight years on, I was initially alarmed by the similarities between that foreign land's history and our current climate of fear to speak of our Christian views lest we be punished or silenced.
This book tells of how Berti and many other Albanians came to know Christ, despite the extreme political and societal restrictions and total absence of free speech.
The story of the rebirth of the Albanian church, reminds us how God most often works in seemingly small, hidden ways to achieve his big, impossible-to-miss purposes.
The book is not simply a biography. It tells of many people coming to be part of Christ's church in Albania then serving the local community around them, being commended publicly on the radio, where once the gospel message was transmitted secretly.
Towards the end of the book, I was moved by the opening of daycare centres for Albanians with disabilities. Many who had lived in secret and shame, were literally brought out into the open to see and hear Christ's love in action. A work that the Reeve Family are soon to join.
Read this book and be encouraged that no matter where Christians, near or far, may be silenced, God will never be silenced.
(Copies of the book are available for purchase through the ECM Australian Office).
Sharon Hall