Nationalism in Europe: Love and Loyalty! But to whom?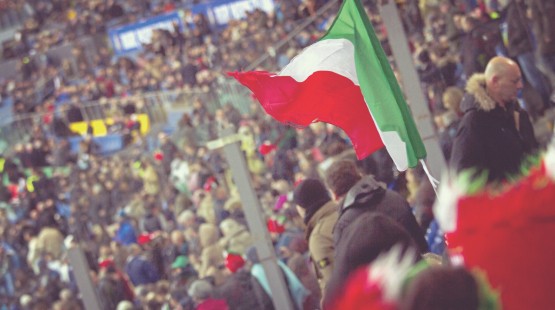 Monday 07 May 2018

07:17
How active should Christians be in the face of rising nationalism in Europe? Rev Dr Darrell Jackson, Associate Professor of Missiology at Morling College and ECM Council member, gives us insight into forms of nationalism and how the gospel should shape our response.
As an editor of VISTA*, I began reporting on European nationalisms in 2010. Some readers may ask, 'What does nationalist extremism have to do with Christian mission today?' It's an important question that takes many directions, but it centres around questions of loyalty and fear.
Hans Kohn, who pioneered the academic study of nationalism, in 1955 defined nationalism as 'a state of mind, in which the supreme loyalty of the individual is felt to be due to the nation-state'. As ECM missionaries serve Europeans in the same way that Jesus served others, it's hard for them to ignore the undeserved abuse and vilification of marginalised people for whom Christ died, simply because they are non-nationals. They might be refugees, they might be economically and legally integrated into society, but as non-nationals they are likely to feel discrimination and hostility because they are seen to be 'less loyal' than other citizens. There are ECM missionaries serving in such situations and they need our prayers.
Equally, there are ECM missionaries who have been told that they are not welcome in the country to which God has sent them because 'all Croatians are Catholic', 'all Greeks are Orthodox, or 'all Swedes are Lutheran'. The linking of national identity with religious identity is common in extreme forms of nationalism. ECM missionary, and one of my colleagues, Jim Memory, describes three forms of national extremism, outlined here:
Right-wing nationalism:Many right-wing, nationalist parties now have significant political influence and control (Golden Dawn in Greece, the National Front in France, Jobbik in Hungary, the Freedom Party in Austria, and Attack! in Bulgaria). Some of these endorse a reactionary Christian agenda.
Left-wing nationalism:This is more recent but includes groups like SYRIZA in Greece, Podemos in Spain, and the Anti- Austerity Alliance in Ireland. Whereas the migrant is the scapegoat of right-wing nationalists, the Euro has become the scapegoat of left-wing nationalists.
Self-determination movements: Of course the aspiration to nationhood and self- determination is not always malignant. The peaceful 'Velvet Revolution' in the former Czechoslovakia led to the emergence of the Slovakian and Czech Republics. More recently, Scotland and Catalonia have held votes or a referendum over independence.
Commenting on such situations frequently provokes emotional responses from national Christians caught up in the renewal of national fervour and identity. As we've suggested, there is room for the appropriate celebration of national achievements, but where these fuel fear and suspicion of non- nationals, and where they call for loyalty to the state, above all else, missionaries in Europe need wisdom in responding with love, yet discernment.
In the October 2015 edition of VISTA I noted six characteristics of extreme nationalism. Where these are apparent, the faithful follower of Jesus must find new ways of demonstrating their ultimate loyalty to Christ and their radical openness to the 'stranger and the alien'. Missionaries need to monitor the following carefully:
1. Shared convictions and objectives that are claimed to be obvious to all
2. A belief in the purity of 'correct' notions of nationhood that will guarantee a better way of life for all
3. The idea that the state has dangerous enemies who are intent on evil and the corruption of minority groups
4. A refusal to compromise or dilute one's opposition to alternatives
5. A willingness to use extreme measures to bully, protest, or constrain the otherwise legitimate activities of opponents
6. The organization of movements that work towards the shared objectives outlined above.
ECM exists to take the gospel of hope and love to all Europeans. This was, is and always will be the only secure ground for unity and harmony in Europe. The apostle John states, 'There is no fear in love, but perfect love casts out fear' (1 John 4:18). ECM missionaries in Europe are called to demonstrate love for all humanity and loyalty to Christ, even where this brings them into dispute with extreme nationalist views. ECM supporters in Australia must pray that the missionaries they support will remain faithful in their gospel witness, in Word and deed.
PLEASE PRAY:
Pray for governments across Europe to rule with wisdom, justice and compassion.

Pray that ECM missionaries will respond in love in the face of rising nationalism.

* VISTA is a publication produced by Redcliffe College UK, designed to stimulate discussion about Europe and mission to Europe.