What does a missionary look like?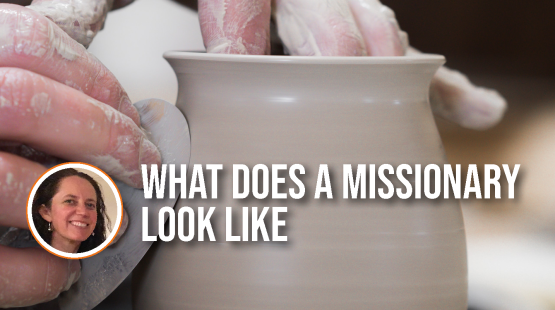 Ali serving in Berlin gives an insight into what it takes to be a missionary. Obedience necessary, perfection not required.
How I make a terrible missionary and why God's still got me here…
What on earth am I doing here?
Surely most of us have asked ourselves this question. I certainly have but I've asked it as a missionary working in Berlin, Germany. In the more challenging times, I have caught myself wondering if this is really 'my thing'. I mean, am I really suited to this?
Here are a few things that would appear to deem me personally unsuited to the task of mission...
I'm really sensitive. Engaging with a new culture involves taking risks. It involves inviting people to things. How many times can you hear 'no' before you just want to cry?
I like to measure things. It's frustrating at times that we are working for the unseen kingdom. However, the quiet withdrawal to pray is actively participating in his kingdom's work in profound ways.
I like to be sensible. Some of our meetings at our street church would have to be seen to be believed. A typical week could involve:
A homeless guy encroaching on the personal space of a breastfeeding mum,
a young bachelor making pizzas in the kitchen,
a student wanting to talk about theological issues
the kids ripping all the cushions off the couch
a young pregnant woman is anxiously scanning the windows for any sight of her abusive ex-partner.
Mission is certainly not neat and it is definitely not tidy. But somedays it doesn't even approach sensible!
I'm terribly undisciplined. While our mission agency has excellent accountability systems in place, there is no one here day in and day out to give me a to-do list. I've had to learn to be much more disciplined.
I'm a sinner. There are no prerequisites for mission apart from being in a relationship with the Lord and longing to share his love and his gospel (although most formal agencies will require you to get some theological training too!). So we bring to mission our sinful nature. We are still 'works in progress' and miraculously God achieves his kingdom's purposes in and through us while we are still caught up in our struggles and failures. Today my prayer was this: 'Lord, get our sin off your stuff!'
As believers we are all involved in mission in and out of our homes. We ought to continue to encourage each other, whether we are formally sent, or remaining in our local context to trust him for the capacity to serve him. What a joy that our failures do not disqualify us and that with every new day we can press on!
Maybe you are exploring overseas mission work. Maybe you are wondering if you 'have what it takes'. I'm telling you now, you don't! But God does, look to him and obey.
Published in ECM NEWS Winter 2021.